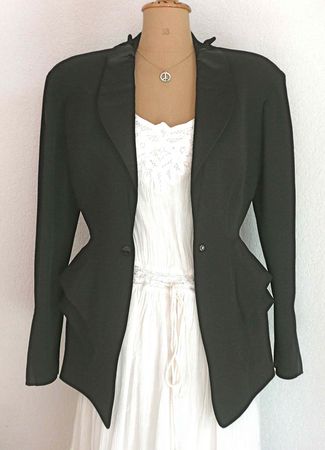 Old is but good is ... Je ne sais pas vous mais moi entre le revival George Michael (merci les Megapuss!!!) et son clip Too Funky orchestré à l'époque par Mister Thierry himself et la prolifération dans tous les médias des silhouettes du dernier défilé Balmain et ses épaulettes de folies... Et bien j'ai juste envie de ressortir ma veste de smoking Thierry Mugler du placard et de sa naphtaline... Parce que les filles, ça c'est du vrai vintage, 20 ans qu'elle est pendue dans mon placard celle-là, la plus fidèle de toute, elle a suivi tous mes déménagements depuis le jour où je l'ai acheté lors d'une vente presse Mugler... A l'époque où les ventes de presse, ce n'était que les modèles qui avaient défilé ou servi aux shootings presse, à l'époque où si vous ne chaussiez pas du 40 et un petit 36 du haut, c'était no way les ventes de presse!!! Et pour la petite histoire, cette veste, j'ai pu me caser dedans car c'était le modèle du défilé réalisé pour Estelle Hallyday ... Collector!!!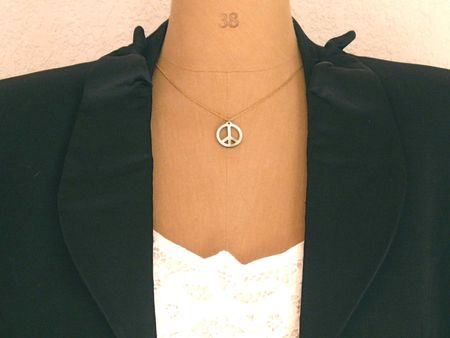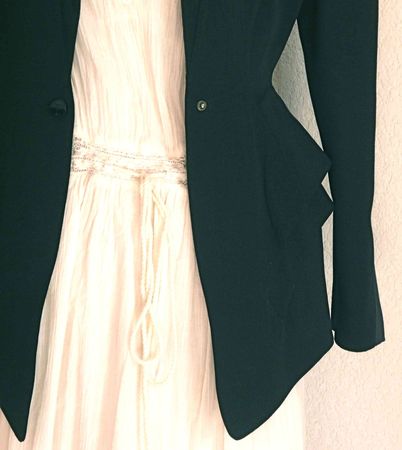 I do not know about you, but between the George Michael revival (thank you Megapuss!) - remember the video clip directed at the time by Mister Thierry himself- and the massive fashion media coverage of the latest Balmain runway show with these huge shoulder pads ... All this gave me the urge to get my Thierry Mugler diner jacket out of the closet where it has been resting amongst naphthalene balls for the past 20 years...Yes, Girls, a real vintage piece...The most faithful of all, it has followed all my moves since the day I bought it at a Mugler press sale ... At the time when press sales were only about getting your hands on unique pieces that had only been used for runways or fashion shoots... And back then, there was nothing for those wearing anything else than a size 7 shoes and a size 2 clothes! And for the record, the reason why this jacket fits me great is that she had been made for the runway show, especially to be modelled by Estelle Hallyday... Collector!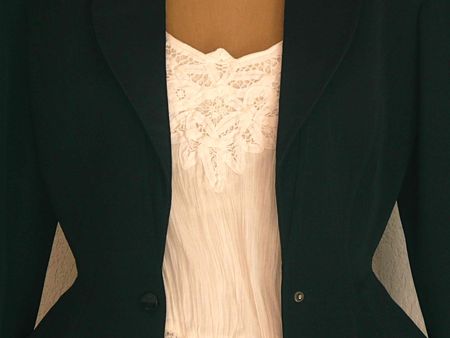 Veste de smocking THIERRY MUGLER circa 1990, robe vintage perso, collier Peace & Love VIC & MAX c/o SUNRISE...