Parce qu'on ne va pas se laisser abattre comme ça par la morne saison, voilà une bonne dose de soleil pour la journée!
"I love to take my busy calls in a bikini ...." Krysten Ritter ....
J'adore cette photo, je veux la même pour la maison, la boutique ....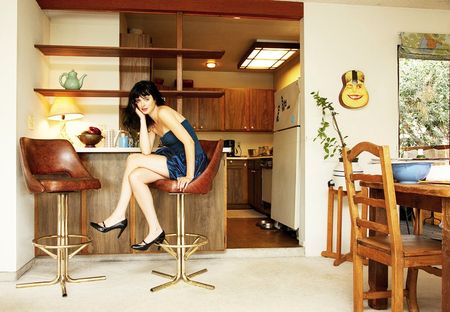 Bon à part prendre ses appels en bikini, Miss Ritter est chanteuse mais aussi actrice et elle est au générique du film Confessions of a Shopaholic dont la sortie est prévue pour le printemps 2009 ....
Quant à moi, je reste dingue des maisons modernistes de Hollywood Hills ... Et Merci à The Selby pour nous en faire partager l'intimité ....